The first time the Nightmares came, it nearly cost Alice her life. Now she's trained to battle monstrous creatures in the dark dream realm known as Wonderland with magic weapons and hardcore fighting skills. Yet even warriors have a curfew.
Life in real-world Atlanta isn't always so simple, as Alice juggles an overprotective mom, a high-maintenance best friend, and a slipping GPA. Keeping the Nightmares at bay is turning into a full-time job. But when Alice's handsome and mysterious mentor is poisoned, she has to find the antidote by venturing deeper into Wonderland than she's ever gone before. And she'll need to use everything she's learned in both worlds to keep from losing her head . . . literally. – Goodreads
I am at the point in my life that I will read almost anything written by a Black (African American) author in the fantasy genre. I don't see enough of it, specifically YA, and so I jump at every chance to read it. I was excited for this book. Once I was approved for it, I started reading it instantly. I couldn't finish this book. It was just not for me and here is why:
The author tries way to hard to make Alice relevant to what is currently going on in the world. From the shootings, to White people and pumpkin spice, the author adds these things in the book and all I could think about was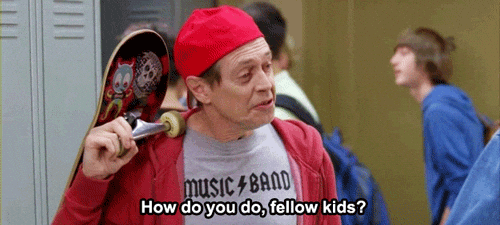 They didn't fit but I understand why the author did it. To me, she wanted to make the story realistic even though it is considered fantasy. She wanted Alice to be relate able to African American girls and I could get that. It just didn't work for me.
Another issue I had with this read was Alice herself. She was uninteresting. She didn't have any real spark or personality. She would have just been another around the way girl, if it wasn't for her connection to Wonderland. This is not to say that a plain girl can't do amazing and interesting things. It literally happens all the time in real life as well as fictional but as much as I feel for Alice about what happened to her in her personal life, I couldn't actually tell you who she is after that.
Finally, Wonderland. The thing about authors, who do a retelling of Alice in Wonderland, is they try to lay on the crazy, the riddles as much as possible. Ms.McKinney is no different. I just feel like as I was reading the book. . . it wasn't captivating me. I wasn't interested and I kept trying since I was approved for the book.
I am not saying that others may not enjoy this book. This book has gotten rave reviews. Its just isn't for me.
Overall,
1 Pickle